Use the same username (email address) and password from the web portal.
Your login username was emailed to you when you activated your account.
If you do not remember your password you can reset it via the app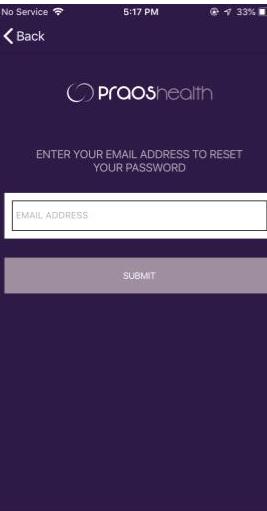 Forgot username?
Contact us at support@praoshealth.com with your first name, last name, and license details (license#, Issuing board).